This is an article on how to jailbreak an iPhone or iPod touch on any version of iOS 4. Jailbreaking makes it possible for a user to install third party software on his/her iDevice.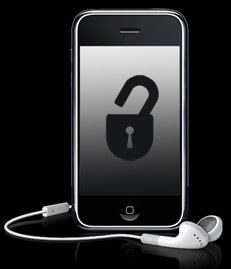 Note: Jailbreaking and unlocking was made legal in the US in July 2010. However, on doing so, your Apple warranty may become void. Do this at your own risk.
Note: The process may result in data loss. Remember to backup all the data on your iDevice before you proceed.
Follow the steps in the given order:
Download your iOS firmware file here: Firmware
Update to that firmware by clicking 'Restore' in iTunes while holding down Shift key, and locating the firmware file (*.ipsw)
Run Redsn0w.exe
Click on 'Browse' and locate your firmware file. If you get a prompt asking you whether you have an old model of 3GS, follow the instructions.
Click on 'Next'. The firmware file will be processed
Check 'Install Cydia' (Install iPad baseband only if you really need an unlock, and follow an unlocking guide, which will be posted soon)
Plug in your device and power it off. Follow the onscreen instructions. Redsn0w will take care of the rest
After it's done, you will have Cydia on the springboard. You can open it to download and install third party applications
Enjoy your jailbroken iPhone/ iPod Touch!
"I don't accept self identification. People say they're native and they are not native, for all sorts of reason," she said. "The big picture is that [the poll's finding] is totally
Cheap NFL Jerseys
opposite from my experience since the 1960s of where native peoples are today. And I know that from having a huge extended family in Oklahoma, in Nevada, in various states and across tribal lines. I know it from working with people who evaluate this kind of thing in their home communities."Once you click on football, it will take you to a page that displays a number of match that are going throughout the day, or matches that have been previously recorded. On that page you will see a TV icon that has an arrow, click on it. It will take you to a different page, and then it will display the different ways that you can stream the information. Gone is chasing high growth stocks with stratospheric multiples like Amazon (NASDAQ:AMZN) or Tesla Motors (NASDAQ:TSLA) that worked so well in 2013.What should take their place are defensive stocks selling at reasonable
cheap oakleys outlet
valuations with solid yields until market
cheap jerseys china
sentiment
cheap China Jerseys
turns. Here are a couple of these types of plays that make sense at these levels. The Holy Spirit is praying, Jesus is praying, and we are to pray. Don't quit and don't faint. Christ is wanting for the church to join Him in prayer. The church has more programs and is more organized than ever before with the
cheap jerseys wholesale
greatest preachers on sermons, but we have missed the thing that brings the power. My G d, bring some people up in the church that will pray!Let's
Baratas Ray Ban
take a look at the power given to Christ in Ephesians 1:19 23, "may you have the spirit of understanding and your eyes be enlightened; that you may know what is the hope of His calling, what are the riches of the glory of His inheritance in the saints, and what is the exceeding greatness of His power toward us who believe, according to the working of His mighty power which He worked in Christ when He raised Him from the dead and seated Him at His right hand in the heavenly places, far above all principality and power and might and dominion, and above every name that is named, not only in this age but also in
Replica Oakley Sunglasses
that which is to come. And He put all things under His feet, and gave Him to be head over all things to the church, which is His body, the fullness of Him who fills all in all."There's a childlike pleasure to be had in tracking down the ones you haven't got, and then the tactile pleasure of sticking them in, filling in the gaps and striving for completion and wholeness. A swift in house survey revealed a sizeable contingent of Panini fans among the Indy staff, with regular swap sessions on the go.